While Nawaz Sharif , PMLN Jiyalas & India Lie Through Their Teeth
A Courageous Indian General Tells The Truth
Not convinced we won Kargil: Lt Gen Kishan Pal to NDTV
All India | Nitin Gokhale | Updated: May 31, 2010 00:36 IST
New Delhi: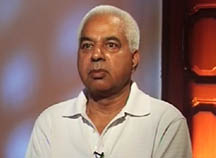 A General who led the Indian Army on ground in the Kargil conflict, has broken his 11-year silence to say that he believes India actually lost the war in strategic terms. 
In an exclusive interview to NDTV, Lieutenant-General Kishan Pal, who was then the head of the Srinagar-based 15 Corps, says India has failed to consolidate its tactical gains.
Asked for his assessment of the conflict 11 years later, Gen Pal told NDTV: "Well for 11 years I did not speak at all…I did not speak because I was never convinced about this war, whether we really won it…We did gain some tactical victories, we regained the territories we lost, we lost 587 precious lives. I consider this loss of war because whatever we gained from the war has not been consolidated, either politically or diplomatically. It has not been consolidated militarily."
 
Gen Pal was recently in a controversy involving the battle performance report of one of his juniors, Brigadier Devinder Singh.
Speaking to NDTV, the then Army chief General VP Mailk refused to get into the debate but said there was little doubt who won that war.