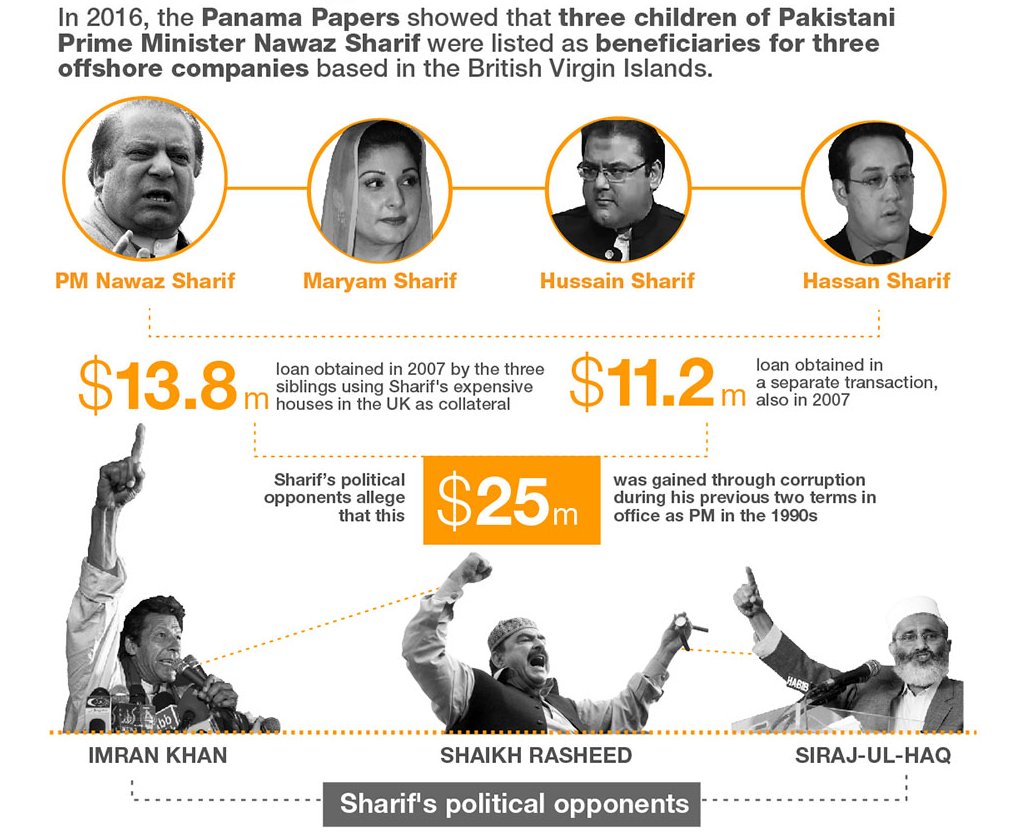 Damning evidence –
Another Offshore Company Revealed
ISLAMABAD: The Joint Investigation Team (JIT), which submitted a damning report on the offshore assets of the Sharif family on Monday, has come up with some crucial evidence which might be sufficient to send Prime Minister Nawaz Sharif packing. The six-member probe team has submitted a key document to confirm that Sharif was employed with the Capital FZE as its board chairman from August 6, 2006 to April 20, 2014.Damning indictment: JIT suggests filing NAB reference against Sharif family The document – a letter from Shehab Sultan Mesmar of the Jebel Ali Free Zone Authority (JAFZA) dated July 4 – has been issued in response to the JIT's query about Sharif's ownership in the offshore company.
Reference
The JIT stated that Sharif had been chairman of the Board for Capital FZE from August 7, 2006 to April 20, 2014 at a salary of 10,000 dirhams. The salary was revised on February 2, 2007 vide Employment Contract Amendment Form 9 – duly signed by respondent No 1 i.e. the prime minister – filed with JAFZA.
"On the basis of this employment, respondent No 1 was able to procure 'Iqama', dated 5-7-2009, and valid up to 4-6-2015 to work and reside in Dubai," says the JIT report.