Essentials for National Health Policy of Pakistan
For: 2018 – 2038
Dr. Faisal Khan, M.B.B.S, MPH, MCPS 
Al-Dar Hospital Madina Munawara, Saudi Arabia.
To achieve the most challenging goal "Naya Pakistan – Healthy Pakistan,"our new federal government has to plan systematic, immense and massive reforms across Pakistan in the health sector, with the aim to bring back top medical professionals from abroad to carry out and implement the upcoming new health policy. Federal Govt has to execute some truly effective medical teaching institutions reforms in all over Pakistan unanimously with the help and consent of all provincial governments, federal & provincial ministries of health, doctor's associations, paramedical alliances, ministries of education, higher education commission, PMDC and DRAP. Same time there is a need to plan to introduce positive changes to the Pakistan Medical and Dental Council (PMDC) and Drug Regulatory Authority of Pakistan (DRAP) to give the country a truly effective national health policy for next 20 years, under the vision of "Healthy Nation – Healthy Pakistan".
List of Top 8 Health Issues in Pakistan
1 – Tuberculosis
2 – Hepatitis A, B and C
3 – Dengue fever
4 – Ischemic Heart Disease
5 – Stroke
6 – Cancer
7 – Diabetes
8 – Malaria
Photo & List – Courtesy Transparenthands.org
The leadership of new Govt has to create special task force and social support groups on permanent basis to handle and look after all issues related to public health, medical teaching, health information system, medical research and also community awareness regarding health issues  in the country, along with other issues related to curriculum, quality of medical graduates and a continuous supervision of all teaching & learning process related to health sector in Pakistan.
The basic aim of these proposals to focus on the construction of an effective health policy to deal with the main challenges we are facing in the public health segment as a developing country, which demand more systemic approaches from governance, management, and leadership for the betterment of healthcare sector in Pakistan. If we have to design and construct truly an effective national health policy then it's an essential need to keep in view the following basic facts regarding current healthcare conditions in Pakistan as per united nations and world health organization's recent statistics.
The current population of Pakistan is 201,313,705
Maternal mortality rate: 260/100,000 live births
Neonatal mortality rate: 46.6l1000 live births
Infant mortality rate: 72/1,000 live births
Under age 5 mortality rate: 65.75/1000 births
Physicians in country: 7.8/10,000 population
Nurses and midwifes: 3.8/10,000 population
Healthcare workforce (physicians, nurses andmidwives): 11.6/10,000 population
Our newly elected government has to face so many challenges to designing a perfect national health policy. There is a need for radical improvement in already existing hospitals, medical colleges, healthcare institutions, dispensaries, health units, nursing colleges, LHV training centers, to make them state of the art institutions, directly responsible for providing medical & surgical treatment, nursing care and all types of healthcare facilities to the people of Pakistan. New health policy should be helpful to deal with health inequalities among urban and rural areas and also between different classes of the society.
As we know Human resources in healthcare sector are not properly and systematically planned in Pakistan, with the result that there are only 7 to 8 doctors & and only 3 to 4 nurses for every 10 thousand people. So, our new health policy should be able to deal with the problem of "brain drain" from rural to urban areas and abroad. It's also time to scaling-up and to increase the number of public health care workers, their distribution, and to polish their capabilities. New Govt has to play its role in providing quality essential healthcare services equally in all urban and rural areas to reduce the burden of out-of-pocket expenditure derived from seeking good healthcare facilities in the private sector, for the low socioeconomic status population.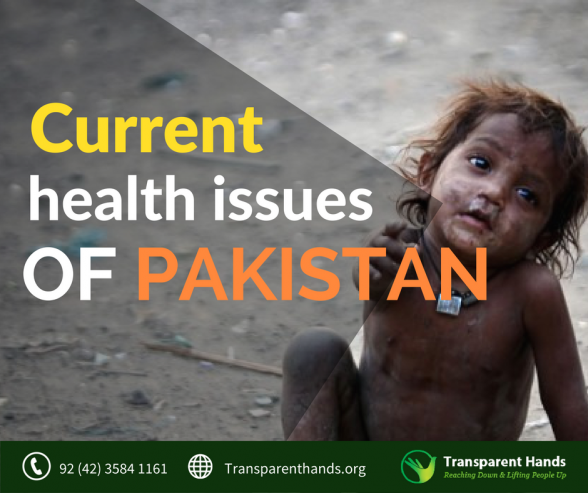 It's a stage to develop new dimensions for a multicomponent multidisciplinary approach and also legislation through parliament to achieve the goal and to help meet the unmet demand for health services through effective rules, regulations and a better national health policy. A mandatory legislation needed to increase contact and concern with child health, vaccination programs, and also steps towards child protection, with an improvement in healthcare response to domestic violence and abuse, with an influence of awareness and education about childhood immunization & vaccination.
New health policy also has to fulfil a significant demand for women health care, especially maternal health care. Only 33 percent of births take place in a health facility, and less than two fifths (only 38 per cent) of births occurred with the assistance of a skilled medical practitioner. Pakistan has a high fertility rate of 4.2 million new births annually. This rapid population growth will further strain an already overstretched, overburdened and underperforming health care services delivery system, including deliveries by skilled birth attendants. So, there is a need for an effective family planning & population control policy as well.
The service structure for doctors, nurses and para-medical staff need to improve, currently, it is not well defined, it favours tenure over competence, it largely ignores technical capacities and does not allow encouragements, incentives or rewards for performance. The conduct of education for medical, nursing and related cadres is mostly conventional and does not utilize recent developments in the field of medical & health education. So, there is a serious need to develop a well-organized system for continuing medical education for all health providers, they should be continuously updated, supervised and should be well equipped with the latest skills to tackle emerging diseases.
The federal and provincial governments will have to clearly plan and forecast their human resource requirement for next 20 years in the health sector, according to the proposed services in the particular areas. The government should have to take vigorously short term and long term steps to achieve the balance in manpower and needs of the public health sector. Provincial health ministries must have to develop, implement, maintain and continuously update a database of health human resources, including the government sector, private sector, social support groups and different non-governmental organizations related to the health sector. Countrywide campaigns should be launched to endorse and promote the everlasting roles that of health researchers, physicians, nurses, midwives, allied health professionals and social support groups should have to play in providing and delivering effective health facilities to the public.
Federal and all provincial health ministries should have to launch awareness campaigns with the help of social support groups & media to educate the people regarding advantages of: healthy lifestyle,  healthy food, balanced eating habits, family planning, anti-narcotics, importance of vaccinations, importance of healthy activities, importance of daily exercise & sports, importance of playgrounds, walking tracks, plantation, pollution control, clean environment, public parks, gyms, sports clubs,   disadvantages of: obesity, fast food, beverages, extra salty or sugary products, self-medication, all types of smoking. Moreover, awareness campaigns about seasonal diseases, infection control programs, effective health information system, emergency mobile units, ambulance services, medical Insurance, school vaccination and issuance of health cards to the general public also good ideas, these concepts could be more successful it will be followed by all above-mentioned awareness campaigns.
Dr. Faisal Khan
M.B.B.S, MPH, MCPS, (Scholar)
Madina Munawara
Kingdom of Saudi Arabia
Mobile: Only on Request
Email: drfaisalkhanarticle@gmail.com