Your fatwa does not apply here | Karima Bennoune | TEDxExeter
Written on 22nd February, 2017 3:37 Written by Azahir
Karima Bennoune is a professor of international law at the University of California–Davis School of Law. She grew up in Algeria and the United States and now lives in northern California.
She has published widely in many leading academic journals, as well as in the Guardian, The New York Times, Comment is Free, the website of Al Jazeera English, The Nation. The topic of her most recent publication 'Your Fatwa Does Not Apply Here' is a very personal one for her. Her father Mahfoud Bennoune was an outspoken professor at the University of Algiers, and faced death threats during the 1990s, but continued speaking out against fundamentalism and terrorism. In writing this book, Karima set out to meet people who are today doing what her father did back then, to try to garner for them greater international support than Algerian democrats received during the 1990s.
She has served as a member of the Executive Council of the American Society of International Law and on the board of directors of Amnesty International USA. Currently, she sits on the Board of the Network of Women Living Under Muslim Laws. She has also been a consultant on human rights issues for the International Council on Human Rights Policy, the Soros Foundation, the Coalition to Stop the Use of Child Soldiers, and for the United Nations Educational, Scientific and Cultural Organization (UNESCO). Her human rights field missions have included Afghanistan, Bangladesh, Fiji, Lebanon, Pakistan, South Korea, southern Thailand, and Tunisia.
She traveled to Algeria in February 2011 to serve as an observer at pro-democracy protests with the support of the Urgent Action Fund for Women's Human Rights, writing a series of articles about these events for the Guardian. In October 2011, she volunteered as an election observer during the Tunisian constituent assembly elections with Gender Concerns International.
A Rally on Kashmir Solidarity Day – A Rally on Kashmir Solidarity Day – Kashmir is the beating heart of Pakistan
Written on 22nd February, 2017 2:34 Written by zohaib_baqi
Speakers stressed upon the Pakistani government to further escalate efforts in order to re-energize Kashmir issue at international level. They further emphasized the need of encouraging diplomats designated in foreign embassies to highlight political, diplomatic and historical perspectives regarding Kashmir issue in front of the international community in general and international leaders in particular. The government of Pakistan should make it clear to the international community that regional peace is directly proportional to the settlement of Kashmir issue. India and Pakistan hold nuclear arms and there exists potential threat of becoming Kashmir dispute, a nuclear flash point. The issue should immediately be resolved in accordance with UN's resolutions. Re-structuring of Kashmir committee is of prime importance, it will help in highlighting the issue at parliamentary level. In the wake of the world becoming a global village, it is our social as well as moral responsibility to mobilize all possible means to highlight the issue, particularly on social media.
LETTER FROM AMERICA: Robert Reich Just Asked All Of Us To Share This Message With Every Trump Voter BY NATALIE DICKINSON
Written on 21st February, 2017 3:38 Written by Mahi Ali
You might want to send this to anyone in your family, or anyone you know, who voted for Trump. (Thanks to Rosa Figueroa who posted this in response to one of my posts yesterday.)
1. He called Hillary Clinton a crook.
You bought it.
Then he paid $25 million to settle a fraud lawsuit.
2. He said he'd release his tax returns, eventually.
You bought it.
He hasn't and says he never will.
3. He said he'd divest himself from his financial empire, to avoid any conflicts of interest.
You bought it.
He is still heavily involved in his businesses, manipulates the stock market on a daily basis, and has more conflicts of interest than can even be counted.
4. He said Clinton was in the pockets of Goldman Sachs and would do whatever they said.
You bought it.
He then proceeded to put half a dozen Goldman Sachs executives in positions of power in his administration.
5. He said he'd surround himself with all the best and smartest people.
You bought it.
He nominated theocratic loon Mike Pence for Vice President. A white supremacist named Steve Bannon is his most trusted confidant. Dr. Ben Carson, the world's greatest idiot savant brain surgeon, is in charge of HUD. Russian quisling Rex Tillerson is Secretary of State.
6. He said he'd be his own man, beholden to no one.
You bought it.
He then appointed Betsy DeVos as Secretary of Education, whose only "qualifications" were the massive amounts of cash she donated to his campaign.
7. He said he would "drain the swamp" of Washington insiders.
You bought it.
He then admitted that was just a corny slogan he said to fire up the rubes during the rallies, and that he didn't mean it.
8. He said he knew more about strategy and terrorism than the Generals did.
You bought it.
He promptly gave the green light to a disastrous raid in Yemen- even though all his Generals said it would be a terrible idea. This raid resulted in the deaths of a Navy SEAL, an 8-year old American girl, and numerous civilians. The actual target of the raid escaped, and no useful intel was gained.
9. He said Hillary Clinton couldn't be counted on in times of crisis.
You bought it.
He didn't even bother overseeing that raid in Yemen, and instead spent the time hate-tweeting the New York Times, and sleeping.
10. He called CNN, the Washington Post and the New York Times "fake news" and said they were his enemy.
You bought it.
He now gets all his information from Breitbart, Gateway Pundit, and InfoWars.
11. He called Barack Obama "the vacationer-in-Chief" and accused him of playing more rounds of golf than Tiger Woods. He promised to never be the kind of president who took cushy vacations on the taxpayer's dime, not when there was so much important work to be done.
You bought it.
He took his first vacation after 11 days in office.
On the taxpayer's dime.
And went golfing.
And that's just the first month.
The Afghan Connection of Terrorism in Pakistan By Sajjad Shaukat
Written on 20th February, 2017 8:47 Written by atteeq
As a matter of fact, like Syrian war, as part of the dual strategy of their countries, CIA, RAW and Mossad are especially using ISIS terrorists who are behind the latest blasts in Balochistan to obtain the covert aims of their countries against Pakistan, China, and Iran.
It is of particular attention that arrest of the Indian spy Kulbushan Yadav in Balochistan has exposed Indian undeclared war against Pakistan. While addressing a joint press conference with the then Federal Minister for Information Pervaiz Rasheeda and former Director General of ISPR Lt. Gen. Asim Saleem Bajwa said on March 29, 2016, "Kulbushan Yadav's arrest is a rare case that does not happen very often." He disclosed that Yadav was an active officer of the Indian Navy prior to his joining RAW. He also served as a scrap dealer and had a jewelry business in Chahbahar, Iran, after he joined RAW in 2013.
A video was also shown during the press conference in which Yadav confessed that he spied for India. Yadav admitted that he was assigned with the task to create unrest in Karachi and Balochistan by stating, "I supported the individuals who worked to destabilize Pakistan…I promoted the criminal mindset that was there in Balochistan." Another task assigned to him was to target the Gwadar Port. Yadav also confessed—funding Baloch separatists along with other terrorists. During an investigation, RAW agent Yadav admitted that during his stay, he contacted various Baloch separatist leaders and insurgents, including Dr. Allah Nazar Baloch, to execute the task to damage the China-Pakistan Economic Corridor project. Meanwhile, Pakistan's security agencies uncovered another ring of Indian spies in the country, working as under covert agents, found involved in subversive activities to destabilize Pakistan. In this connection, on November 2, last year, Islamabad disclosed that five Indian diplomats who were serving at the Indian High Commission in Islamabad found to be part of the RAW spy network and were involved in subversive activities by facilitating and funding terrorism. They were declared as persona non grata and expelled from the country.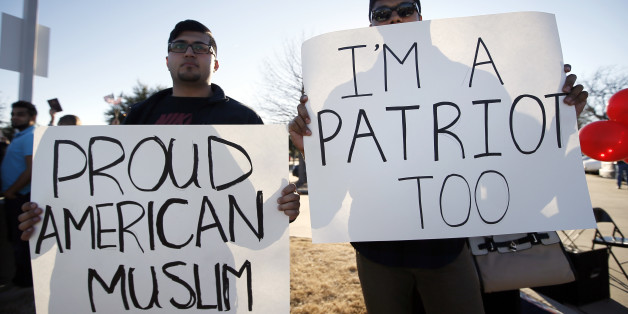 Muslim Americans Widely Seen As Victims Of Discrimination By Matt Sledge in Huffington Post USA,
Written on 19th February, 2017 9:57 Written by Mahi Ali
Those supportive-sounding numbers are offset by Americans' other views on Muslims. Many Americans seem to have adopted the views of Bill Maher and Mike Huckabee.
A majority — 52 percent — of Americans said Islam is more likely than other religions to encourage violence. Suspicion of Islam was much higher among Republicans (74 percent) than Democrats (41 percent).
Hawkish US Think Tanks By Brig(R) Asif Haroon Raja
Written on 18th February, 2017 9:38 Written by Dorab
The two leading US think tanks namely 'Hudson Institute' and the 'Heritage Foundation' have advised the Donald Trump administration to adopt tough measures against Pakistan
Pakistan's bloopers Asif Haroon Raja
Written on 18th February, 2017 7:03 Written by Dr. Salman
However, the US enchantment that was at the verge of fizzling out has been reinvigorated by Donald Trump's telephonic chat with Nawaz Sharif. He showered heaps of praises upon him and Pakistan, referring him as a terrific guy, rating Pakistanis among the most intelligent people, amazing and exceptional. These accolades coming from the most freakish and bigoted US President astounded all and sundry. Anti-Nawaz and anti-Pakistan elements were expecting a roughshod treatment from loudmouthed Trump. His unexpected tributes and exclusion of Pakistan from the banned Muslim States has made Nawaz and his team rapturous and they are still in a state of ecstasy. Idea of getting out of the US spell has been shelved.
While the Muslim world is tense and scared, Pak leadership is relaxed and appears to be all set to once again get duped and fall into the deceptive trap and get bled. They are optimistic that the US under Trump will not betray Pakistan and will be more friendly and cooperative in addressing socio-economic and security concerns. This confidence has been further bolstered by friendly chat of Gen Qamar Javed Bajwa with US Secretary Defence Mattis and US Commander in Afghanistan Gen John Nicholson, both admiring Pakistan's sacrifices and role in war on terror and wanting a holistic review of Pak-US relations.