PM should step down until JIT completes probe, says Imran
Written on 30th April, 2017 21:56 Written by Dr. Salman
Speaking to reporters following the Supreme Court verdict in the Panama Leaks case, Khan said Sharif no longer had any moral authority to continue as prime minister of the country.
"What respect will he have when a government officer calls the prime minister for a criminal inquiry," he said.
Terming the verdict "a historic judgment in Pakistan's history", he said that all five members of the bench have rejected PM Sharif's explanation of the money trail that led to his children's offshore holdings.
"I demand Nawaz Sharif to resign today. Sharif should resign because he will not allow an impartial investigation," he said.
Confessional statement of Indian RAW agent Kulbushan Jadhav
Written on 30th April, 2017 21:35 Written by Brave_Heart
"I was picked up by RAW in 2013 end. Ever since I have been directing various activities in Balochistan and Karachi at the behest of RAW and deteriorating law and order situation in Karachi, I was basically the man for Mr Ani Kumar Gupta who is the joint secretary of RAW and his contacts in Pakistan especially in Balochistan Student Organisation."
"My purpose was to hold meetings with Baloch insurgents and carry out activities with their collaboration."
"These activities have been of criminal nature, leading to the killing of or maiming of Pakistani citizens."
"I realize during this process that RAW is involved in some activities related to the Baloch liberation movement within Pakistan and the region around it."
"There are finances which are fed into the Baloch movement through various contacts or various ways and means into the Baloch liberation (movement) and various activities of the Baloch liberation and RAW handlers go towards activities which are criminal, which are anti-national, which can lead to maiming or killing of people within Pakistan and mostly these activities were centred around of what I have knowledge is of ports of Gwadar, Pasni Jewani and various other installations, which are around the coast damaging various other installations, which are in Balochistan.
13 damning remarks made by Justice Khosa on Panamagate………Khosa's judgement says "Nawaz was not truthful"
Written on 22nd April, 2017 0:26 Written by aka
4. Khosa said Nawaz was not truthful
"It had not been disclosed as to how and through which resources the respondent's father had established 6 new factories within 18 months of nationalization of Ittefaq Foundries, especially when statedly the entire savings of the respondent's elders stood obliterated and wiped out."
"It is also strikingly noticeable that in that speech there was no mention whatsoever of setting up of any factory in Dubai which was sold in 1980. That speech also failed to disclose any detail of the funds available or procured for setting up of the factory near Makkah."
"It was maintained in that speech that the funds generated through sale of the factory near Makkah were utilized by respondent No. 1's sons namely Mr. Hassan Nawaz Sharif and Mr. Hussain Nawaz Sharif for setting up their business. It had been maintained by respondent No. 1 that through that speech he had made the entire background of his family's business clear to his countrymen and that he had informed them about all the important stages of the family's journey in business."
"He had proclaimed that what he had disclosed were the "true" facts. I have, however, found that that was not the case and unfortunately respondent No. 1 had economized with the truth on that occasion."
"Even a layman can appreciate, and one does not have to be a lawman to conclude, that what had been told to the nation, the National Assembly or even this Court about how the relevant properties in London had been acquired was not the truth. A pedestrian in Pakistan Chowk, Dera Ghazi Khan (a counterpart of Lord Denning's man on the Clapham omnibus) may not have any difficulty in reaching that conclusion."
Despite $100m investment offer, why was KASB Bank sold for Rs1,000? The Express Tribune, Pakistan
Written on 21st April, 2017 4:53 Written by Fawad Mir
Insider trading
The inquiry report observed that the decision to amalgamate the bank with BankIslami had taken a year before the amalgamation took place. Investigators said that the Al Karam Group, Ismail Industries, owned by Miftah Ismail family, and Ali Hussain, chairman of BankIslami, started increasing their shareholding in BankIslami from April 2014. They investigators said that this is "evident from the CDC record".
Role of AF Ferguson
The NAB also launched an inquiry against a partner of AF Ferguson and one of its directors in the same case. The chartered accountancy firm had been accused of giving a favourable report.
"The selection of AF Ferguson and signing of tripartite agreement was an illegal act of the SBP," according to the inquiry.
A minority shareholder of the KASB Bank, Shaheena Wajid Mirzan, had alleged that by paying Rs20.5 million as consultancy fees to AF Ferguson, the SBP got a totally fraudulent valuation report from the chartered accountancy firm. She further alleged that the Rs1,000 valuation wiped out 1.95 billion shares, held by 9,000 shareholders.
Nasir Bukhari, who had 43% stake in the defunct KASB Bank, at the time also highlighted the issue of conflict of interest, saying AF Ferguson was also the auditor of SBP and BankIslami, therefore, its Rs1,000 valuation report could not be considered impartial.
The then KASB president, Bilal Mustafa, gave a statement to NAB that the SBP summoned him and forced to sign a tripartite agreement at 12 midnight with AF Ferguson and SBP for conducting KASB's due diligence at a hefty fee of Rs20.5 million. He told NAB that the market fee of this task was hardly Rs5 million
Mustafa further told NAB that selection of AF Ferguson at exorbitant fee that too without any tender was "not understandable".
The inquiry report revealed that the SBP also forced the KASB Board Secret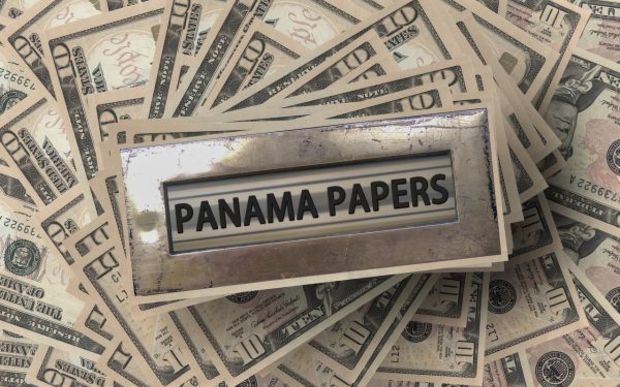 Panamagate: Not A Historic Decision For Sure BY Asfandyar Khan Tareen from Courting the Law
Written on 21st April, 2017 4:15 Written by ehteshamsaleem
There is a famous proverb in Urdu "kya achar dalna hai?" said in the context of unnecessary, unimportant and petty things. I would like to use it in the factual syntax of the constitution of Joint Investigation Team (JIT) by the Supreme Court of Pakistan. What are we going to do with this JIT when the accused is still sitting as the Prime Minister of Pakistan? What good is this JIT to the general public of Pakistan that had all eyes fixated on the Supreme Court to finally uphold the maxim "no one is above the rule of law" by making PM accountable for his actions?
MORE 'TOP' PAKISTANI JOURNALISTS SIDING WITH PML-N AGAINST 'SMALL FAVOURS'
Written on 20th April, 2017 5:42 Written by atteeq
The Nawaz government continues to bribe anchors and journalists one way or other to have its positive image in media.After obliging Muhammad Malick (PTV MD), Irfan Siddiqui (special assistant), Iftikhar Ahmed (PHA vice-chairman), the PML-N government is organising free tours abroad of some other journalists.In the ongoing tour of PM Nawaz Sharif to Hague, Netherlands, journalists like Javed Chaudhry of Express media group and Salman Ghani of Dunya TV have been obliged. How cheap price tag they carry…shame.Although both are already on PML-N payroll but after getting further obliged they will narrate stories of PML-N government achievements in the nuclear conference in Hague.The PML-N policy to make some so-called top journalists subservient to its government is working at the moment.Shame on these so-called journalists who are getting obliged in this manner. – Pak Destiny
Etymology
Blend of press and prostitute
How Muslim Ban incites vigilante Islamophobic violence by Khaled A Beydoun @KhaledBeydoun in Al-Jazeera
Written on 16th April, 2017 5:01 Written by razikh
Islamophobia is the presumption of guilt assigned on to Muslims by state and private actors. But it must also be understood as a dialectic, namely, a process by which state policies such as the Muslim Ban or counter-radicalisation policing endorse ingrained and popular stereotypes of Muslims as alien, unassimilable, and prone to terrorism; and second, emboldens the private animus and violent targeting of Muslim subjects.
Therefore, Islamophobic policies, like the Muslim Ban, impact far more than immigration or national security policy. Their legal impact is merely one dimension of their aggregate damage.
By endorsing the Islamophobic premise that Muslim identity is presumptive of radical threat or terrorism, Islamophobic policies and programmes enacted by the state propagate the damaging stereotypes associated with this premise, and promote the private vigilantism that threatens Muslims, and communities mistakenly caricatured as Muslims.