Written on 29th March, 2017 3:50 Written by admin
If those with Red Stripes have actually played a dirty game with the people of this country and their day of reckoning awaits them in the afterworld for sure. No Generals, nor the Supreme Court Judges can play with the destiny of this country any longer. That we have gained a reputation both as a banana republic and a slave of the West, is surely because our institutions have lately been shirking from their oath.
What is making our reputable armed forces the butt of jokes in the eyes of the nation and of those abroad, that they have not had the guts to catch and punish those who deliberately and shamelessly disgraced them through 'Dawn Leaks'? Any surprise that there is evidence and a conviction all over the land that it was none other than the 'queen' in waiting who masterminded the whole affair? The Chief is questioned at his regular visits to the "formations" about the final results of the enquiry into this ugly and despicable affair, yet he puts forth nothing but excuses and promises of a report soon. How has it affected the morale of those young officers who take pride in the uniform that they wear as to how rubbery kneed their Chief is?
A Sikh Man Was Harassed In Pakistan And What Happened Next Was Totally Unexpected! by parhlo.com
Written on 25th March, 2017 9:59 Written by Dr. Salman
Shockingly, the way these random strangers reacted to protect Jesse is something straight out of a fairy tale. No matter how the world looks at Pakistan and its people, this video showcases the true spirit of the country and its people. Random strangers, in all the different shots of the video, gathered to protect their Sikh brother from the racial hate.
Written on 22nd March, 2017 21:42 Written by Dr. Salman
Unfortunately, it is because of lack of solidarity among our politicians, leaders, and media that foreign opportunists have been manipulating the chaotic situation of Pakistan in order to fulfill their secret agenda by destabilizing the country which is the only nuclear country in the Islamic World. In the past few years, nefarious designs of some foreign secret agencies like Indian RAW and Israeli Mossad which have tactical support of American CIA can be gauged from a number of anti-Pakistan developments such as their support to insurgency in the Khyber Pakhtunkhwa, separatism in Balochistan and targeted killings especially in Karachi coupled with subversive acts all over the country.
Pakistan which has become a special arena of this different war and has faced terror activities such as suicide attacks, bomb blasts, targeted killings, ruthless beheadings of the innocent people, assaults on security personnel and prominent religious figures. Besides blowing children schools and attacking the female teachers in order to deny education to girls, the terrorists, particularly of the Afghan-based Indian-backed Tehreek-e-Taliban Pakistan (TTP) also targeted mosques, Imambargahs, mausoleums, temples, Churches and disgraced dead bodies. Their pitiless acts resulted into killings of several persons in Pakistan. Although terror attacks have been reduced, yet RAW, CIA, and Mossad which are based in Afghanistan and are in connivance with the terror outfits like TTP, Daesh and other similar militant groups—their affiliated outfits have again started these acts of sabotage in Pakistan.
And it is also due to lack of national unity that Pakistan is also facing multi-faceted crises such as load shedding of gas and electricity, soaring prices, unemployment, crimes, lack of health facilities, and dependence upon the US-led developed countries, IMF and World Bank for financial aid.
Holy well: 'Water held sacred by Sikhs to be exported'
Written on 22nd March, 2017 6:16 Written by Dr. Salman
Farooq said the ETPB had undertaken several initiatives to promote infrastructure at religious sites of minority communities. He said construction of a residential complex and installation of a water treatment plant was underway at the Katas Raj temple. He said work on the two projects would be completed before the arrival of Hindu pilgrims in November.
Thousands of Sikhs converge at Panja Sahib
Farooq said renovation work had been started at all gurdwaras and mandirs in the country. He said the board was installing a turbine at Gurdwara Punja Sahib, Hassan Abdal, to generate electricity from water.
He said these guards would receive training from police officers.
Fraud Charity Muslim Hands:Charity trustee Mohammed Ashfaq who misused funds and took a massive salary
Written on 22nd March, 2017 3:59 Written by JANJUA
Behind this bluster lay Ashfaq, a 44-year-old from Harrow in North London, and a tale of greed and deceit.
The wheels started to come off his gravy train three years after that earthquake when, in 2008, the Charity Commission investigated what it called the "weak governance and a lack of financial controls" at Helping Hands.
The charity was given legal advice and some improvements seemed to be made, but two years later the Commission took another look at the accounts at Helping Hands.
In theory, there were trustees in place to stop donations going astray but in practice, there was still little scrutiny.
"This lack of adequate governance and management of the charity meant that the then trustees failed to safeguard the charity's funds which led to thousands of pounds of charitable funds being misused," the Commission has just reported.
Numerous examples of money being siphoned away were identified, including payments for parking fines and home improvements.
Ashfaq had insisted that he was not paid for his work at Helping Hands for the Needy.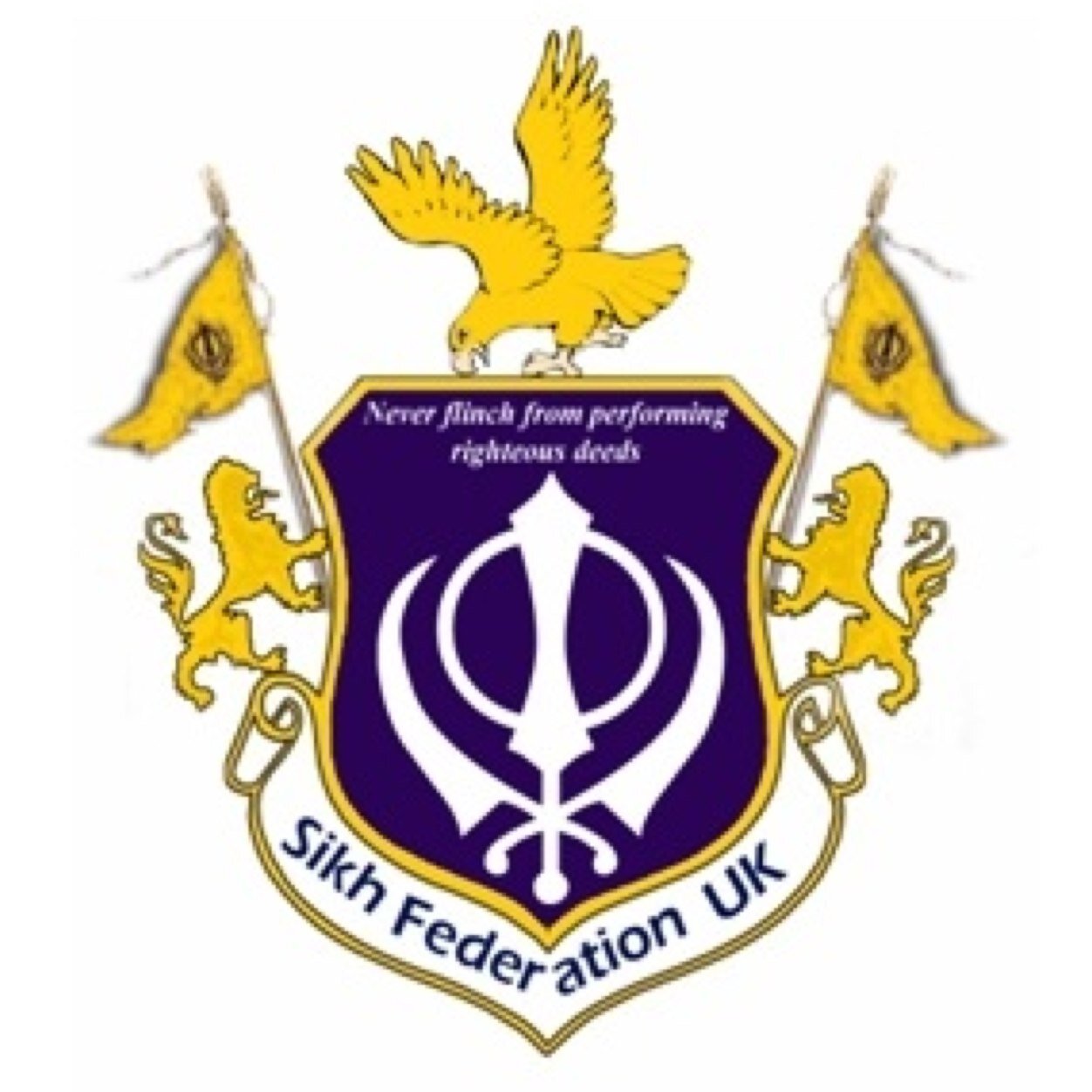 ENCOURAGING FEEDBACK ON SIKH FEDERATION (UK) ANNUAL GENERAL MEETING by Sardar Gurjeet Singh, National Press Secretary, Sikh Federation (UK)
Written on 20th March, 2017 22:27 Written by JANJUA
oss the political spectrum as the annual party conference for British Sikhs.
The September Convention where the mainstream media has often reported over 10,000 Sikhs take part provides an opportunity to look back at achievements and progress during the year and set out the future strategy of the organisation. Politicians and representatives of other Sikh organisations in the UK and other parts of the globe often speak at the Convention.
Yesterday the Sikh Federation (UK) held its first ever Annual General Meeting (AGM) with around 150 delegates and supporters from 8 of the 12 regions in the UK and around 20 towns and cities. It was timed to coincide with the first anniversary of the Sikh Federation (UK) successful legal challenge to have the ban lifted on the International Sikh Youth Federation (ISYF) as well as the Sikh New Year.
Judging by the response and feedback to the four hour AGM it is set to become a permanent feature in the calendar on the third week of March each year for Sikh Federation (UK) branches, members and supporters. Those that sent apologies or were unable to be present will no doubt want to attend next year when they hear about the AGM from other delegates or watch highlights of the AGM on KTV (Sky 858).
The AGM provided as opportunity to share with delegates in confidence the direction of travel and plans for the organisation in a number of areas, listen to messages from those in Punjab with political links with the Sikh Federation (UK) and have an interactive question and answer session.
Bhai Amrik Singh, Chair of the Sikh Federation (UK) said:
"We have had fantastic feedback about our first AGM. This will be a permanent event in our calendar in the third week of March each year. As word gets out we are convinced we will have more delegates next year and Sikhs from more regions, towns and cities across the UK will want to take part. Sharing information not in the public domain with our members and interaction through the question and answer session will be developed to make the AGM even more rewarding."
Hindu Infested Quora Portal:Cobra Venom Sampler: Indian Hindus Still Cannot Accept Existence of Pakistan
Written on 20th March, 2017 8:00 Written by Brave_Heart
I don't want to hurt anyone,maybe some Indian people will be there but when i started interacting with Indian muslims and when i started watching Indian current affair programs, I swear i said thanks to Allah that we are independent. Only this i can say about this. And i am a Pakistani and i feel thankful that we are independent free muslim state.